 The 21st Century is the era of service, and our company is perfectly positioned to help you meet your own growing needs and the needs of your customers. 

Contact any of our friendley, efficient, responsive, and professional staff to see what we can do for you:

Welcome to ATP Printing & Graphics

Finished product shipped anywhere in the US

In-house design & planning

Specializing in small/medium production runs

Let ATP Printing & Graphics be the #1 source for all your short run digital printing and binding services.  Our pledge is to produce the highest quality product with a competitive price structure to help you stay on budget.

"Thank you so much for all the work and effort you put into producing my first book!"

-Mike Morters, Gainesville, GA.

File archival for repeat printing

Customer satisfaction

On-time competitive prices

Design/training at your location (call for details)

Let us design your next project from scratch or help you with those finishing touches.

Submit your own print ready designs or projects to us and we'll do the rest.

Your finished product will be done with a fast turnaround time and on budget.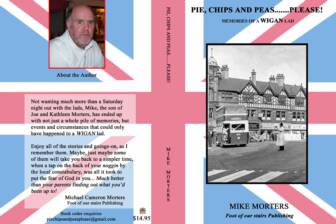 Phone: 678.943.2348                      1963 Delta Drive - Unit 300 - Gainesville - Georgia 30501                      Fax: 678-943-2215

Phone: 678-943-2348

Fax: 678-943-2215